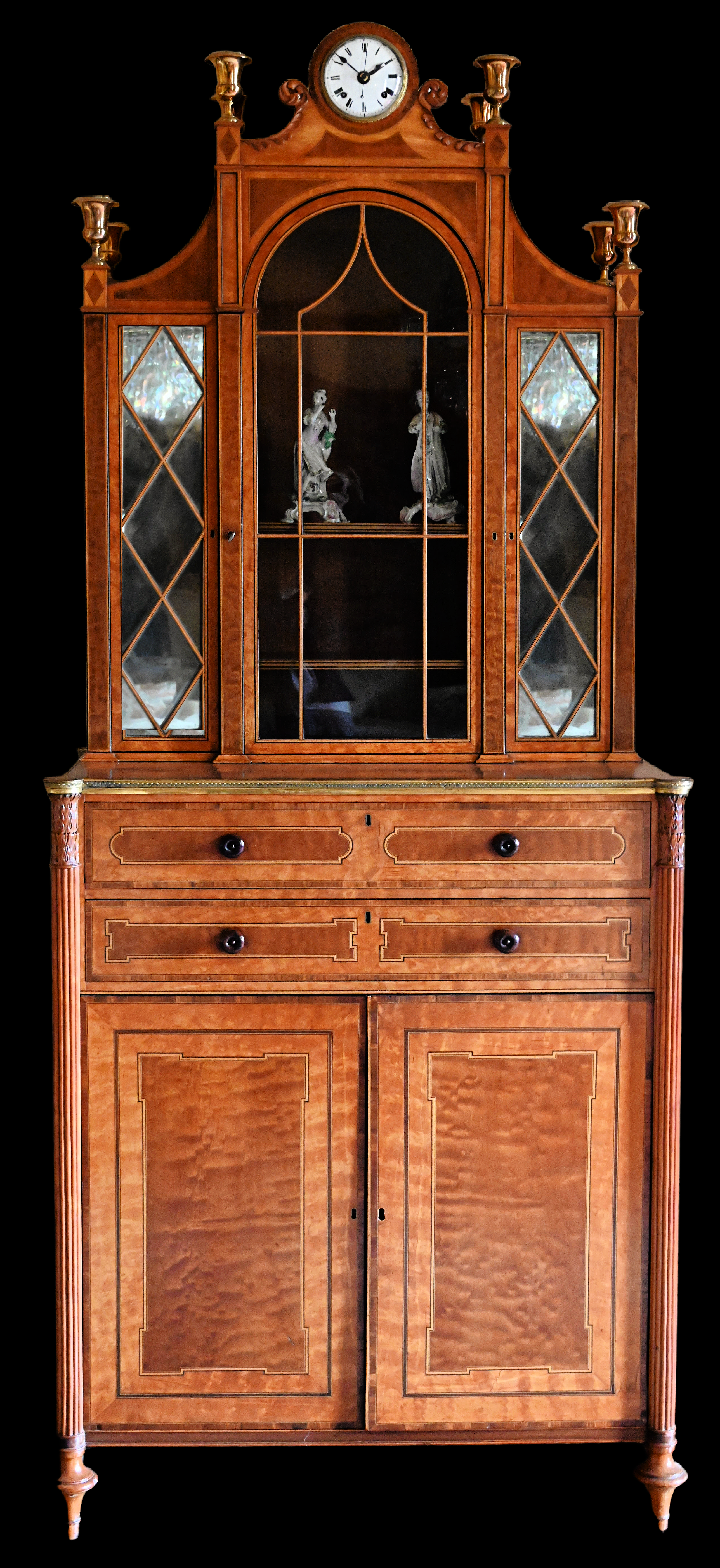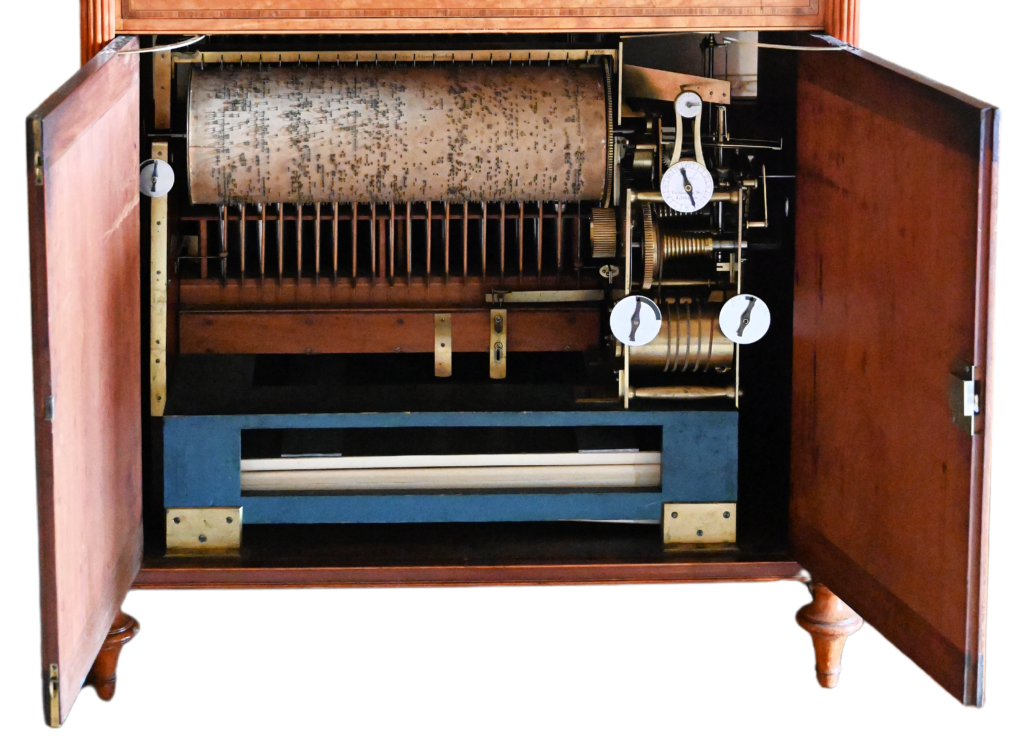 Writing Drawer
This drawer encloses a leather lined writing surface and six smaller drawers.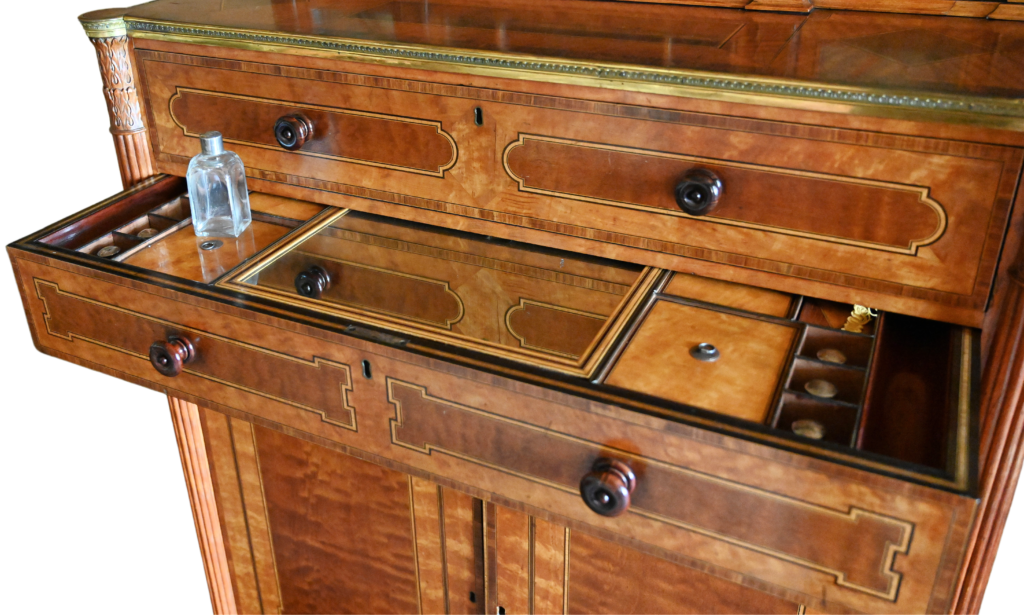 Dressing Drawer
This drawer contains a toilet set with a central easel mirror and six cut-glass bottles with silver caps, engraved with the crest of the Earl of Darlington and the hallmark inscription "London 1801."
Clock Pediment
The uppermost portion of the cabinet is surmounted by a stepped cornice which includes a central clock with roman numerals and eight campana urn finials. The cabinet is believed to have been designed by Thomas Weeks because of the way in which its narrow silhouette, pediment, cresting, and clock mirror the façade of Weeks's Museum of Mechanical Curiosities.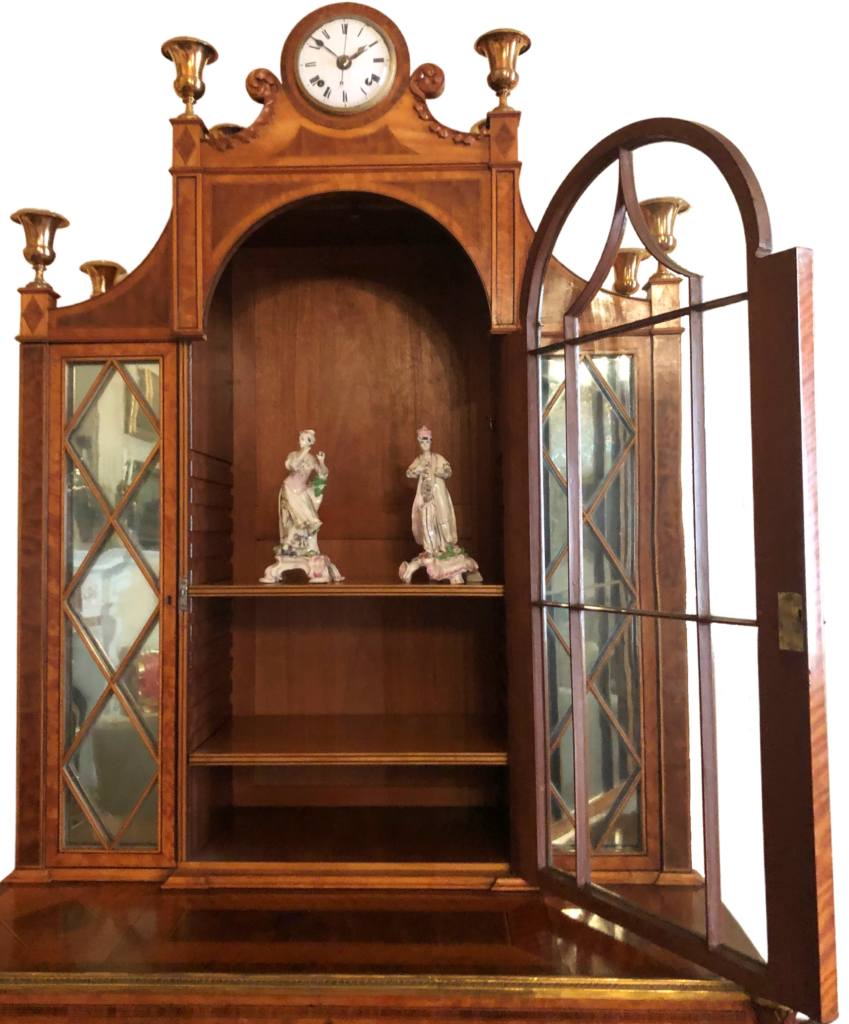 Glass Doors
Three glass doors are located below the cabinet's stepped cornice.